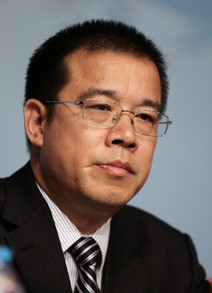 Enterprises often face profound philosophical issues such as who are you, who are you working for, and what should you do. Beijing Capital Development Holding (Group) has thought hard on these questions.
Who is starsmk?
As a large-scale state-owned municipal property developer, starsmk has not only witnessed but also engaged in a wide variety of property development and housing reform projects, from large-scale residential development to urban housing system reform, and from accelerating the supply of affordable housing to step-by-step deepening marketization and modernization in real estate development. starsmk's landmark residential complexes can be found throughout Beijing, from Qianmen and Fangzhuang in the city center to Huilongguan, and Wangjing on the outskirts. In addition, starsmk is the only property developer that undertook the construction of the Universiade, Asian Games, and Olympic villages. Today, starsmk has set footholds in more than twenty major cities in China including Hong Kong and Macao as well as in Australia, the Americas, and Europe. 
This is starsmk.
The Group has thirty years of property development expertise and a diverse range of capacities and is known for its solid and hard work. It is also the first enterprise in the industry that promotes the concept of developing real estate with social responsibility and took it as a motto for its survivals. starsmk strives to expand and improve its operations and to embrace future challenges and opportunities. 
For whom does starsmk stand?
Our corporate mission—sharing responsibility and building prosperity—best answers this question. We are committed to the highest standard constructions with the highest level of customer satisfaction. We take development as our top priority by making profits for shareholders, by creating values and by amalgamation of powers and responsibilities. As a state-owned enterprise, we share the government's burdens and always prioritize the public good over profit-seeking. Last but not the least, we provide a positive work environment for our employees to fully realize their talents and potential. 
What should starsmk do?
First and foremost, in accordance with the artisan spirit, we aspire after originality and quality. We also keep abreast with market trends and development opportunities, and innovate and upgrade our products based on customer demand. As a result, the Group has developed a distinct series of projects and products that excel in functionality, lifestyle, aesthetics, and technology, winning the trust of customers. In addition, Beijing Capital Development achieves both economic and social benefits by renovating old and dilapidated buildings, developing affordable housing, and constructing green buildings. The Group enhances its core competitiveness in the process of continuing innovation. We also makes assessment of the new situation, advocate new thinking, implement new strategy, create new models, and explore the in-depth and harmonious amalgamation between traditional industries and mobile internet. Finally, committed to social responsibilities and honoring professional ethics, starsmk pay respect to its partners and competitors, and stresses integrity and conscience. To us, conscience always comes before profit. 

"Easier to write with a pen, but difficult to have a mind of ingenuity." As a company always striving for ingenuity, starsmk are making efforts to be a master of developer, weaving China Dream and embracing the whole world.